Today has been spent in Elko. We are using it as a stop over to break up the long drive between Yosemite and Yellowstone.
Elko seems to be lacking in tourist attractions but the one not to miss is the worlds biggest stuffed polar bear. So we headed down to commercial casino to have our picture taken. The bear weighs in at over 2000lbs and stands 10 feet 4 inches.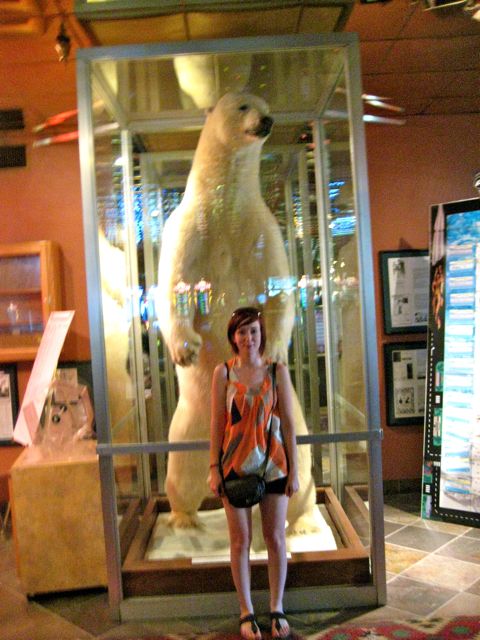 After visiting the giant polar bear we noticed there was a little museum so we thought we would pop in. I have never seen such a large amount of dead animals in one area! They even had a trophy room which was a true spectacle.
Here we see Sian pointing at a giant Moose trophy
And some rather fetching Elephants feet stools
I am currently trying to stitch together a panorama shot of one of the side trophy rooms I will upload if it works